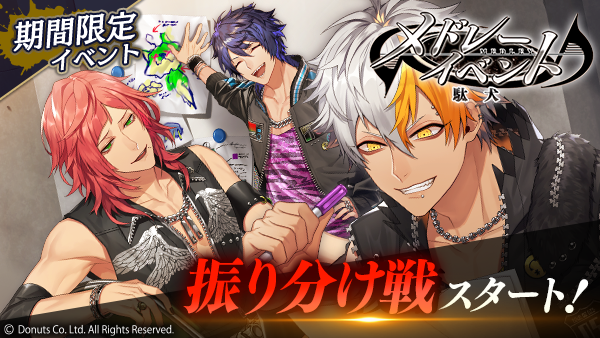 ★ The limited-time medley event, Daken, has begun!
Event Period:
Sorting Battle (1st Half):

May 24 – May 28 (12:59 AM CST)

Block Battle (2nd Half): May 28 – June 01 (12:59 AM CST)
The event song for this event is Team B's "Daken"! Play the medley of songs and aim for the top rankings.
★How to Play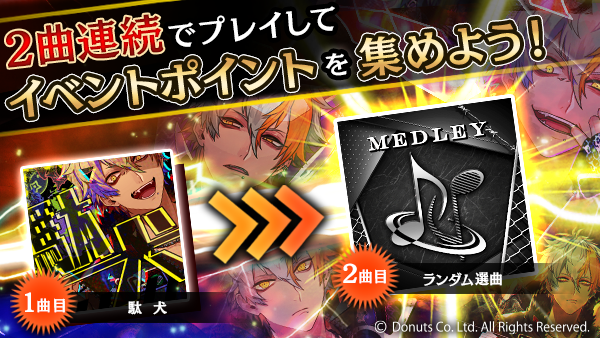 A medley event is an event where you play 2 songs in a row. The 1st song in this event will be "Daken" and the 2nd song will be a randomly selected song performed by Team B.
The event is divided into 2: Sorting Battle & Block Battle
Sorting Battle (1st Half): Compete against all players to be sorted into your respective block for the "Block Battle"
Block Battle (2nd Half): Compete against players in your block
★Rewards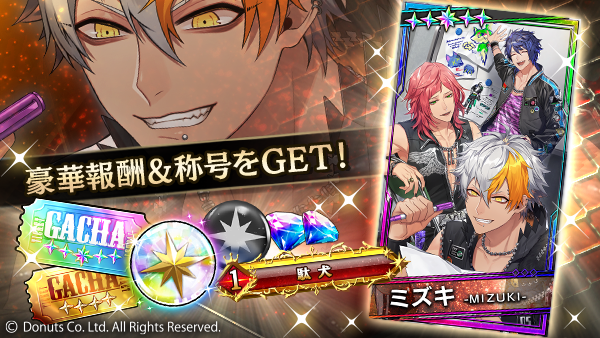 There are 3 types of medley event rewards you can receive:
Event Points Rewards
Sorting Battle Rewards
Block Battle Rewards
You can get a ★5-card, a Limit Badge, a Limited Title and more!
★PICKUP GACHA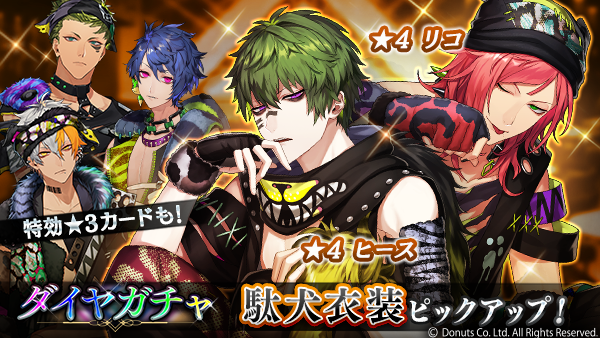 New ★4-cards featuring Heath & Lico wearing their "Daken" outfits are now available in the Diamond Gacha! In addition, ★3-cards featuring all 5 members of Team B wearing the new costumer are also available! Use these cards to your advantage and get a head start on the medley event!
★Medley Card
You can buy the Medley Card if you're in need of chips! It's a great-value chip card and you will earn more chips in the daily log-in compared to a regular black card~
---
Enjoy my content? Please consider supporting me by donating or shopping using my affiliate links. It's greatly appreciated! ♡
Shop for digital drama cds, manga, games & more on DLsite!