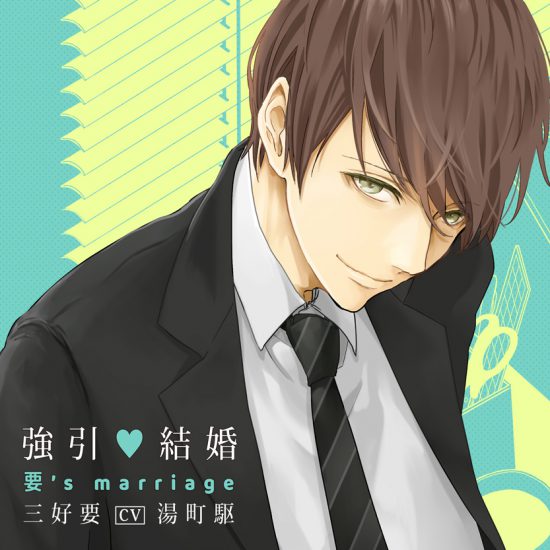 » Title: 強引♥結婚 要's marriage » CV: Kakeru Yunomachi » Release Date: 2019.07.24 » Label: Vanilla recipe » Type: R18 Drama CD ※Enjoy my content? ❤ Please consider supporting me by donating and/or shopping using my affiliate links~ It's greatly appreciated! 😘
Synopsis↴
Let's cum together……? I came inside you a lot……I love you.
You have an office romance with your boss Kaname. While he is working, you bring him coffee and he suddenly proposes to you…
Even though you're surprised by how pushy he is, you still accept. 
Your lovey-dovey married life begins! 
However, his desire to monopolize you keeps growing even after marriage……
---
※Enjoy my content? ❤ Please consider supporting me by donating and/or shopping using my affiliate links~ It's greatly appreciated! 😘 ※Please DO NOT REPOST, RETRANSLATE, OR USE my translations in any way without permission. Translation may not be 100% accurate.